Hello everyone!
As you already know if you follow me on Facebook, I'm taking over the @I_am_Europe Twitter account. It means I'm going to bumble in English until Sunday night, because on Monday somebody else will take my place. As you can see, I'm experimenting some difficulties trying to put together some content take makes sense, so I stop it here: here you can find more informations, which are well written and comprehensible. I honestly have no idea about how to explain the project, suddenly I feel like I can't speak or write English AT ALL. But I'm going it anyway, because I'm enjoying the experience a lot and I thought it could be nice to share a blog post with all the nice people are talking with me these days. So, here we are! And since it's Wednesday, it's time to recap my readings with a WWW Wednesday!
WHAT ARE YOU CURRENTLY READING?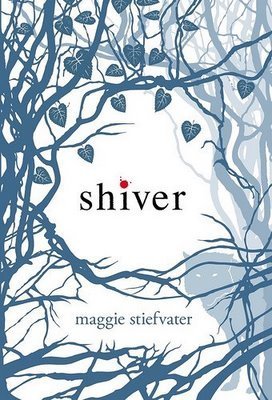 Maggie Stiefvater, Shiver.
For years, Grace has watched the wolves in the woods behind her house. One yellow-eyed wolf—her wolf—is a chilling presence she can't seem to live without.
Meanwhile, Sam has lived two lives: In winter, the frozen woods, the protection of the pack, and the silent company of a fearless girl. In summer, a few precious months of being human… until the cold makes him shift back again.
Now, Grace meets a yellow-eyed boy whose familiarity takes her breath away. It's her wolf. It has to be. But as winter nears, Sam must fight to stay human—or risk losing himself, and Grace, forever.
WHAT DID YOU RECENTLY FINISH READING?
Rainbow Rowell, Eleanor&Park.

Two misfits.
One extraordinary love.
Eleanor… Red hair, wrong clothes. Standing behind him until he turns his head. Lying beside him until he wakes up. Making everyone else seem drabber and flatter and never good enough…Eleanor.
Park… He knows she'll love a song before he plays it for her. He laughs at her jokes before she ever gets to the punch line. There's a place on his chest, just below his throat, that makes her want to keep promises…Park.
Set over the course of one school year, this is the story of two star-crossed sixteen-year-olds—smart enough to know that first love almost never lasts, but brave and desperate enough to try.
Becca Fitzpatrick, Black Ice.

|| Review
Sometimes danger is hard to see… until it's too late.
Britt Pfeiffer has trained to backpack the Teton Range, but she isn't prepared when her ex-boyfriend, who still haunts her every thought, wants to join her. Before Britt can explore her feelings for Calvin, an unexpected blizzard forces her to seek shelter in a remote cabin, accepting the hospitality of its two very handsome occupants—but these men are fugitives, and they take her hostage.
In exchange for her life, Britt agrees to guide the men off the mountain. As they set off, Britt knows she must stay alive long enough for Calvin to find her. The task is made even more complicated when Britt finds chilling evidence of a series of murders that have taken place there… and in uncovering this, she may become the killer's next target.
But nothing is as it seems in the mountains, and everyone is keeping secrets, including Mason, one of her kidnappers. His kindness is confusing Britt. Is he an enemy? Or an ally?
BLACK ICE is New York Times bestselling author Becca Fitzpatrick's riveting romantic thriller set against the treacherous backdrop of the mountains of Wyoming. Falling in love should never be this dangerous…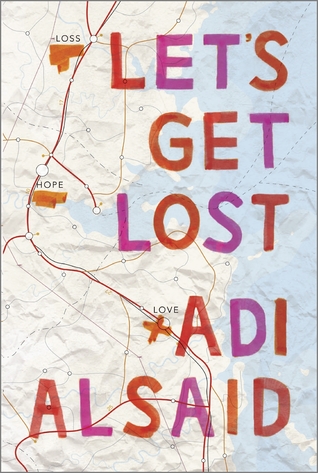 Adi Alsaid, Let's get lost.



Five strangers. Countless adventures. One epic way to get lost.
Four teens across the country have only one thing in common: a girl named LEILA. She crashes into their lives in her absurdly red car at the moment they need someone the most.
There's HUDSON, a small-town mechanic who is willing to throw away his dreams for true love. And BREE, a runaway who seizes every Tuesday—and a few stolen goods along the way. ELLIOT believes in happy endings…until his own life goes off-script. And SONIA worries that when she lost her boyfriend, she also lost the ability to love.
Hudson, Bree, Elliot and Sonia find a friend in Leila. And when Leila leaves them, their lives are forever changed. But it is during Leila's own 4,268-mile journey that she discovers the most important truth— sometimes, what you need most is right where you started. And maybe the only way to find what you're looking for is to get lost along the way.
WHAT ARE YOU GOING TO READ NEXT?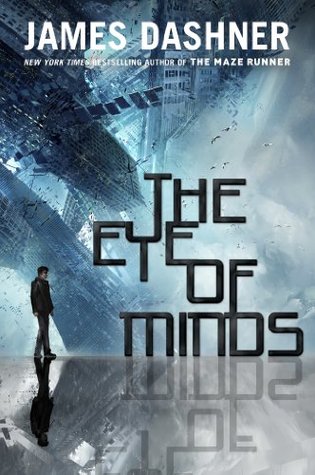 James Dashner, The eye of mind.
Michael is a gamer. And like most gamers, he almost spends more time on the VirtNet than in the actual world. The VirtNet offers total mind and body immersion, and it's addictive. Thanks to technology, anyone with enough money can experience fantasy worlds, risk their life without the chance of death, or just hang around with Virt-friends. And the more hacking skills you have, the more fun. Why bother following the rules when most of them are dumb, anyway?
But some rules were made for a reason. Some technology is too dangerous to fool with. And recent reports claim that one gamer is going beyond what any gamer has done before: he's holding players hostage inside the VirtNet. The effects are horrific—the hostages have all been declared brain-dead. Yet the gamer's motives are a mystery.
The government knows that to catch a hacker, you need a hacker.
And they've been watching Michael. They want him on their team.
But the risk is enormous. If he accepts their challenge, Michael will need to go off the VirtNet grid. There are back alleys and corners in the system human eyes have never seen and predators he can't even fathom—and there's the possibility that the line between game and reality will be blurred forever.
What about you? Do you plan your readings? As my followers know, I always try and always fail: when it comes to readings, there's no way I can resist the urge to read a book, even if I already decided to read something else. Maybe one day I will, who knows!
Have a nice evening 🙂